Applications are now closed.
We received over 700 applications this year.
Thank you for your participation.
Young Talents from Tokyo,
Test Your Wings in the World.
To make Tokyo a fashion hub on par with Paris, Milan, New York, and London, the Tokyo Metropolitan Government is taking steps to promote the fashion and apparel industry. As part of this initiative, new competitions will be organised to discover and nurture young talents capable of performing on the world stage.
What evolutions lie ahead for fashion in the future?
From exciting, never-before-seen designs to new functions that enrich people's lives, and innovative ideas that solve social challenges, the possibilities for fashion are surely endless. With this in mind, we welcome applications from fashion students and creative people from all walks of life.
From Tokyo, we will expand the potential of fashion. We look forward to meeting a new generation of designers with unfettered and open-minded ideas who are not bound by the conventions of the past.
Guest Judge
Guest Judge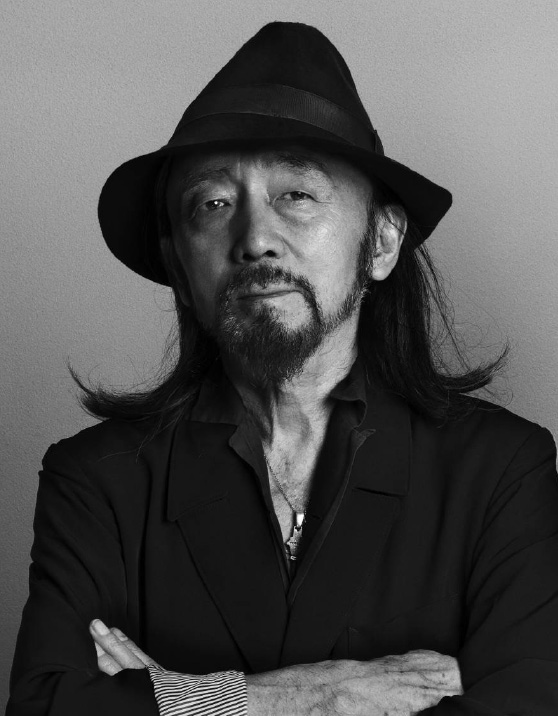 Guest Judge
Fashion designer
Yohji Yamamoto
A graduate of the Faculty of Law, Keio University. Yamamoto established Y's in 1972 after studying at Bunka Fashion College. He debuted at the Paris Fashion Week as Yohji Yamamoto in 1981. Dubbed "The Black Shock," his designs caused a sensation, and his refusal to follow the trends of the times and rebellious spirit revolutionised the fashion industry. He was appointed Creative Director of Y-3 in 2002. He has also worked on films directed by Wim Wenders and Takeshi Kitano, operas by Wagner, and created costumes for the dance company for which Pina Bausch was the artistic director. Yamamoto received the French L'Ordre des Arts et des Lettres in 1994, the Medal with Purple Ribbon in 2004, the French Ordre national du Mérite in 2005, and Commandeur in 2011.
Scoring
Judging criteria
Based on the theme of each category, the judging looks at design, functionality, novelty, marketability, sustainability, and accessibility for people with disabilities.
Judges
*By alphabetical order without honorifics.
Final judges
Head judge

Katsuhiko Hibino

President, Tokyo University of the Arts Director, The Museum of Fine Arts, Gifu Director, Contemporary Art Museum Kumamoto Tokyo Arts and Culture Council member

Hibino completed his postgraduate studies at the Tokyo University of the Arts in 1984.
He won Grand Prize at the Nippon Graphics Exhibition in 1982 and the highest ADC award in 1983, exhibited at the 1986 Sydney Biennale and the 1995 Venice Biennale. He was awarded the Mainichi Design Award Grand Prix in 1999 and the Ministry of Education, Culture, Sports, Science and Technology Award in the Art Promotion Category of the Agency for Cultural Affairs in 2015. On 1 April 2022, he was appointed President of the University.

Kazuko Kurosawa

Costume designer

Born in Tokyo, the eldest daughter of Akira Kurosawa. After studying styling at the Sun Design Institute, Kurosawa enrolled in the Design Department of the Ito Clothing Institute. She set up a design company and worked in fashion design after graduation. Kurosawa joined the production of Akira Kurosawa's film Dreams as a costume designer. She has been working as a costume designer ever since.

Yumiko Hara

Fashion director

In 1970, Hara took part in the launch of An An magazine and began working as a stylist in 1972. For about 40 years since 1973, she has covered the Paris prêt-à-porter collections and reported on them for newspapers. Her diverse activities include serving on the selection committee for fashion-related awards as a fashion director, lecturing, and supervising kimono-related events.
Freelance category
Izumi Ogino

Creative Director, Anteprima

In 1970, Hara took part in the launch of An An magazine and began working as a stylist in 1972. For about 40 years since 1973, she has covered the Paris prêt-à-porter collections and reported on them for newspapers. Her diverse activities include serving on the selection committee for fashion-related awards as a fashion director, lecturing, and supervising kimono-related events. She launched ANTEPRIMA in 1993 and made her Milano Moda Donna debut in 1998 as the first Japanese woman to participate in the Milan Fashion Week. The same year, she launched the brand's iconic wire bag.

Kanako KajiharaTextile designer
CEO, KAJIHARA DESIGN STUDIO

Upon graduating from Tama Art University, Kajihara worked for Issey Miyake Textile Planning Co., Ltd. before moving to the UK, where she completed an MA at the Royal College of Art (RCA). She supervised trends, worked on material development with Japanese producers and was involved in branding and global development as various project directors. She launched the ethical brand COQ from Sapporo, which promotes harmonious symbiosis with nature.

Shota KamiyaIsetan Mitsukoshi, Isetan Shinjuku store
Restyle buyer

As the buyer of the independently curated boutique Restyle, which epitomizes Isetan, an iconic name in fashion that prides itself on its unparalleled individuality and ability to attract customers, Kamiya has full responsibility for merchandise, purchasing products from Paris and New York as well as domestically. After joining the company in 2009, he worked in sales as an assistant buyer before becoming a womenswear buyer at Isetan Shinjuku in 2015.
Inclusive Design category
Yuriko OdaFounder and CEO, WheeLog!
Representative, NPO PADM

Oda started using an electric wheelchair due to progressive distal myopathy. She promotes the development of new drugs for extremely rare diseases and develops and operates WheeLog!, a wheelchair-accessible map created by all. Oda aims to make Japan a leading social care state from the perspective of a formerly healthy person and a currently disabled person. She has won numerous awards, including the Global Innovator at the Dubai World Expo and the Minister's Award for Barrier-Free Promotion by the Ministry of Land, Infrastructure, Transport and Tourism.

GIMICO

Amputee model

GIMICO is Japan's first amputee model. She has appeared in many productions, including modelling for Mika Ninagawa-designed prosthetics in the Medicine and Art exhibition, and has worked extensively as a model in music videos and the media. She is active nationally and internationally as a pioneer in the diversity movement. (GIMICO appeared in the Rio 2016 Paralympic Games closing ceremony and Tokyo 2020 Paralympic Games opening ceremony.)

Masato YamaguchiMASATO YAMAGUCHI DESIGN
Office representative and designer
Executive director, NPO Japan Universal Fashion Association

Yamaguchi is a graduate of Bunka Fashion Graduate University. He developed a clothing rework brand while still a student, domestically and internationally. He specializes in sustainable fashion and universal design and is expanding his activities in multiple fields, including design, event planning, lecturing, and research at academic societies.
応募概要
Guideline
応募受付期間
2022 .7.15(Fri.)
9.30

(Fri.)
東京都知事賞

各部門1名(またはグループ)

賞金

100

万円

優秀賞

各部門1名(またはグループ)

賞金

50

万円

山本耀司賞

各部門1名(またはグループ)

賞金

100

万円

優秀賞

各部門1名(またはグループ)

賞金

50

万円
各部門
02
インクルーシブ
デザイン部門
障害者が輝くデザイン
選考フロー
1

募集

2

一次審査

一次審査通過者には、
プロのアドバイスを
受ける機会をご用意します

3

二次審査

二次審査通過者には、
プロと一緒にルックを制作する
商品化体験に加え、
ファッションショーを企画する
プロモーション体験の機会を
ご用意します

4

最終審査

(ファッションショー)
Inclusive Design category
~ Designs that let people with disabilities shine ~
This category is for designs intended to be worn by people with disabilities.
More specifically, the following types of designs are considered.
Functions and forms necessary to meet the needs of the disability have been considered.


* Please refer to the following websites for more information on the types and characteristics of disabilities.

https://www.fukushihoken.metro.tokyo.lg.jp/tokyoheart/shougai/index.html
Not limited to specific disabilities but intended to address a wide range of disability characteristics.
A universal design that people without disabilities can also wear, with consideration given to the functions and forms necessary for people with disabilities.
Those who pass the preliminary review will be invited to brush up on their designs based on users' perspectives and needs through workshops with people with disabilities. Please be adaptable in your designs and submit them for the preliminary review.
Inclusive Design category
Guest Advisors
Daisuke Uehara

NCaptain, NPO D-SHiPS32
Para ice hockey silver medallist
Representative, Shogai Koryakuka

Sakura Kato
Freelance category workshop
Lecturer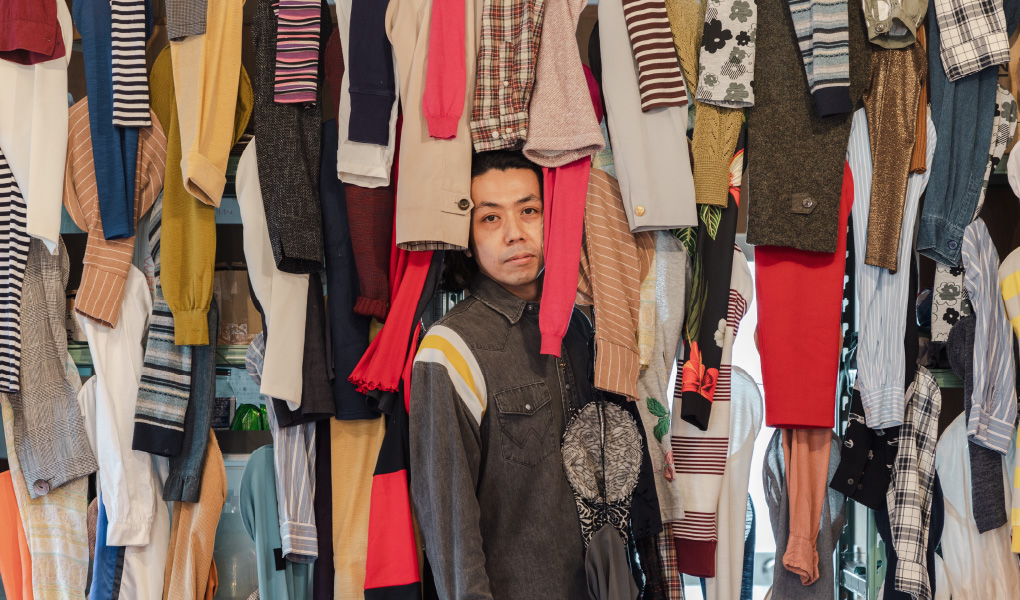 Yoshinari Nishio
Born in 1982 in Nara, Japan. Artist. Associate Professor, Department of Intermedia Art, Faculty of Fine Arts, Tokyo University of the Arts. Nishio develops projects in Japan and abroad, focusing on the relationship between the act of dressing and communication. He is the creator of the fashion brand NISHINARI YOSHIO.
Message to applicants
These competitions welcome applications from fashion students and those involved in various creative fields such as digital media, animation, video production, and more!
We support individuals who go beyond the boundaries of conventional fashion competitions and lead the fashion industry with new values.
応募資格
都内在住又は在学中の
学生・生徒
(グループ申請も可)※応募書類提出時に、上記が確認できる
在学証明書等をご提出いただきます
応募書類
応募資格を確認できる書類

※在学証明書、学生証、住民票の写し

誓約書
応募申込書(WEB申請の場合は応募フォームより入力、
郵送申請の場合は様式をダウンロード)
応募作品(デザイン画)
応募作品紹介シート
応募方法
Application
WEB申請
1 応募フォームから
基本情報を登録

基本情報

氏名

本コンクールを知ったきっかけ
本コンクールの参加意図・目的
所属学校名
連絡先(住所、電話番号、
メールアドレス)
応募部門(選択)

2基本情報
登録完了メールを受信

3提出書類を
メールで送付

メール送付内容

応募資格を確認出来る書類

※在学証明書、学生証、住民票の写し

誓約書
応募作品(デザイン画)
応募作品紹介シート

4応募完了
郵送申請
1提出書類フォーマットを
一式ダウンロード

2基本情報を
申込書に記入

基本情報

氏名
本コンクールを知ったきっかけ
本コンクールの参加意図・目的
所属学校名
連絡先(住所、電話番号、
メールアドレス)
応募部門(選択)

3提出書類を
郵送で送付

送付物

応募資格を確認出来る書類

※在学証明書、学生証、住民票の写し

誓約書
応募作品(デザイン画)
応募作品紹介シート

4応募完了
※審査通過者には事務局より
ご連絡をさせていただきます。
Applications for this year are now closed.
Thanks for your entries.